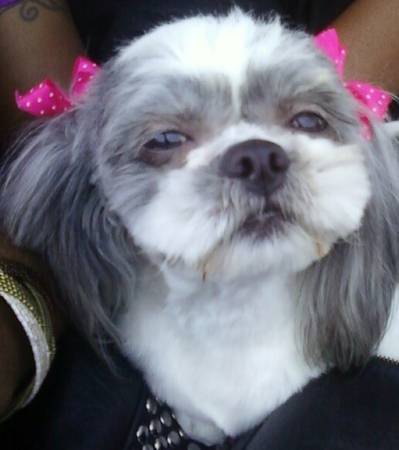 My dog is missing from the Gentilly area...If you see her please do not hesitate to contact me at 5049312906 day or night...
At this point I do not think she's been stolen...I believe she maybe in heat and just wandering...she is about 8 years old gray and white shih tzu with shorter cut ears then the pic... She's 13 lbs...She has a summer cut Right now, if that helps... She's very friendly, and she will walk up to kids easily...She will bark and run away as she is somewhat shy with adults.
She is familiar with the Paris Ave, chamberlain, Chatham, chase dr, Charlton dr and Mirabeau area...
She is also familiar with the park on Chatham Dr and another park that we frequent on wildair dr & rapides.
Just FYI in case anyone sees her in those areas.
Last I heard she was seen on Filmore and Pasteur Blvd in the gentilly area.
Thanks in advance for all of your help!
.
AdminAdmin
Posts : 457
Join date : 2013-07-08
View user profile Send private message Send e-mail https://animalrecovery.forumotion.com
---
Permissions in this forum:
You
cannot
reply to topics in this forum