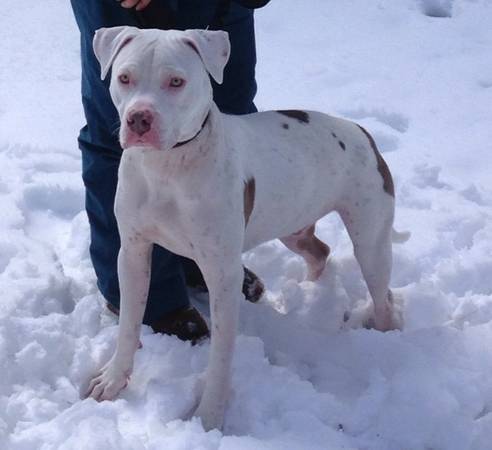 I hired a local dog-walker to watch my red nose American Pitbull Terrier Mix by the name of Bentley, 3/29/14. As shown in the photo the red pin is the location they started near Antelope Springs Rd. (by Geothermal Power Plant), but we believe Bentley may have wandered beyond that location. He is a trained Service Dog and is registered with Santa Barbara County's Animal Control, and was wearing his SB County Tag as well as his Assistance Dog tag in the shape of California. He is friendly but must be extremely scared by this point, and may be spooked. Bentley has been missing since 8 a.m. 3/29. He weighs about 55-60lbs, is all white with brown spots, and is considered slightly albino with a red nose.
I desperately need my Service Animal for my disability, so if you have any information please give me a call at 805-651-0516 or 805-453-7040.
There is a $1,000.00 reward if anyone finds Bentley.
---
Permissions in this forum:
You
cannot
reply to topics in this forum